PayPal in the checkout process¶
With PayPal Basis, PayPal can be selected as payment method during checkout step 3. At this time, the user is already logged in to the shop or shopping without registration. In both cases he has already entered his address data when he reaches the PayPal payment page.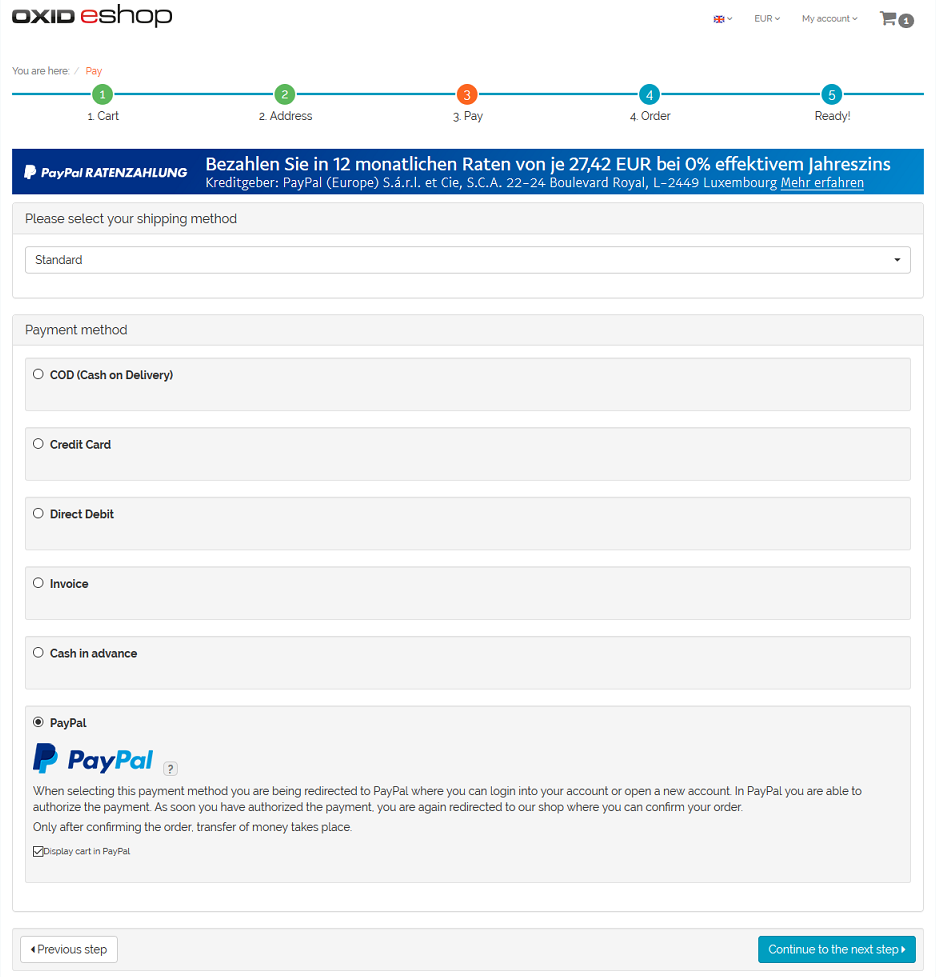 When checking out with PayPal Express, the buyer can complete the purchase from checkout step 1, from checkout step 2 if not yet logged in, the product details page or the mini cart.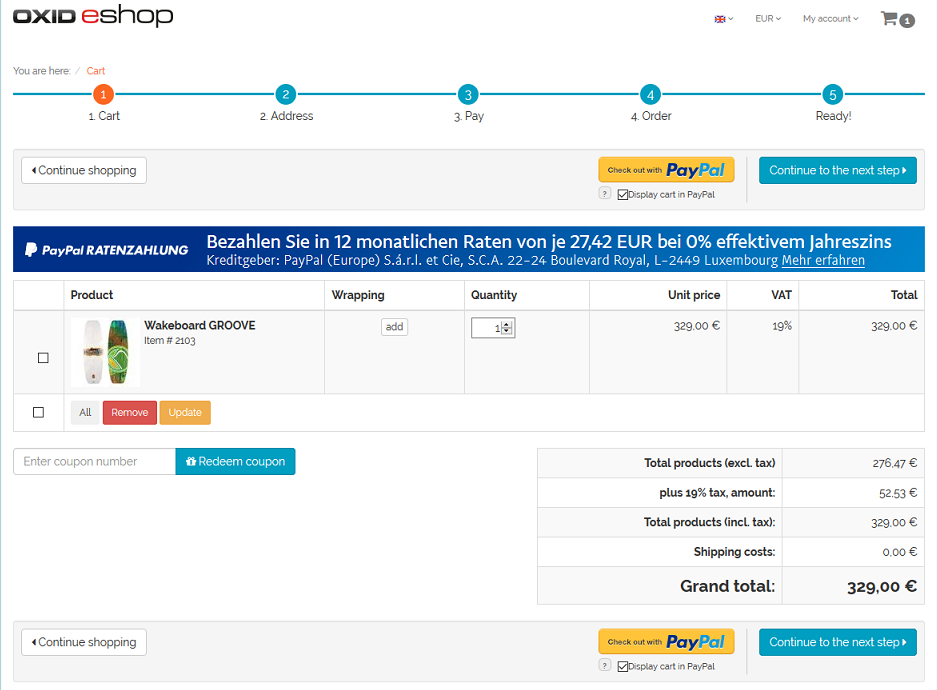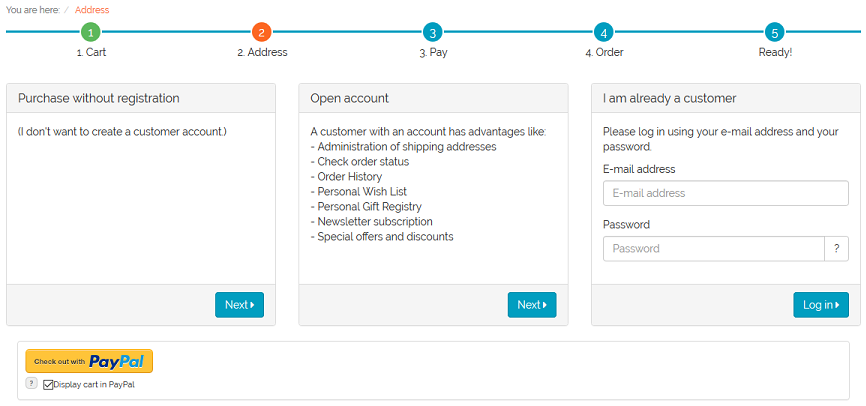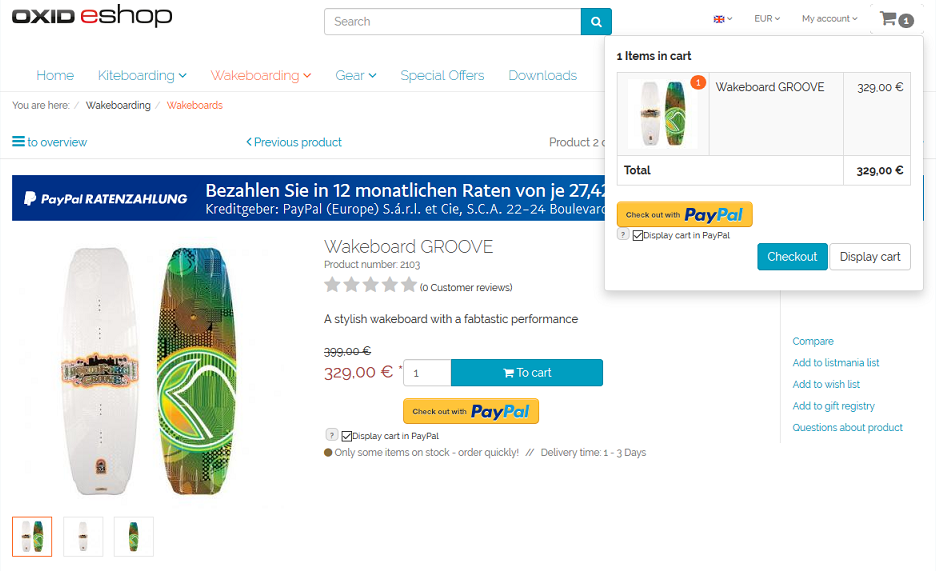 PayPal offers its customers payment by installments over 12 months for order values from 199 € to 5,000 €. This financing can be pointed out in the shop with banners. They can be displayed on the start page, the details page of products, the category pages, in the search results and/or in the order process. The current terms and conditions for installment payments, which are automatically updated by PayPal, can be accessed via the Mehr erfahren link and are displayed in a detailed window.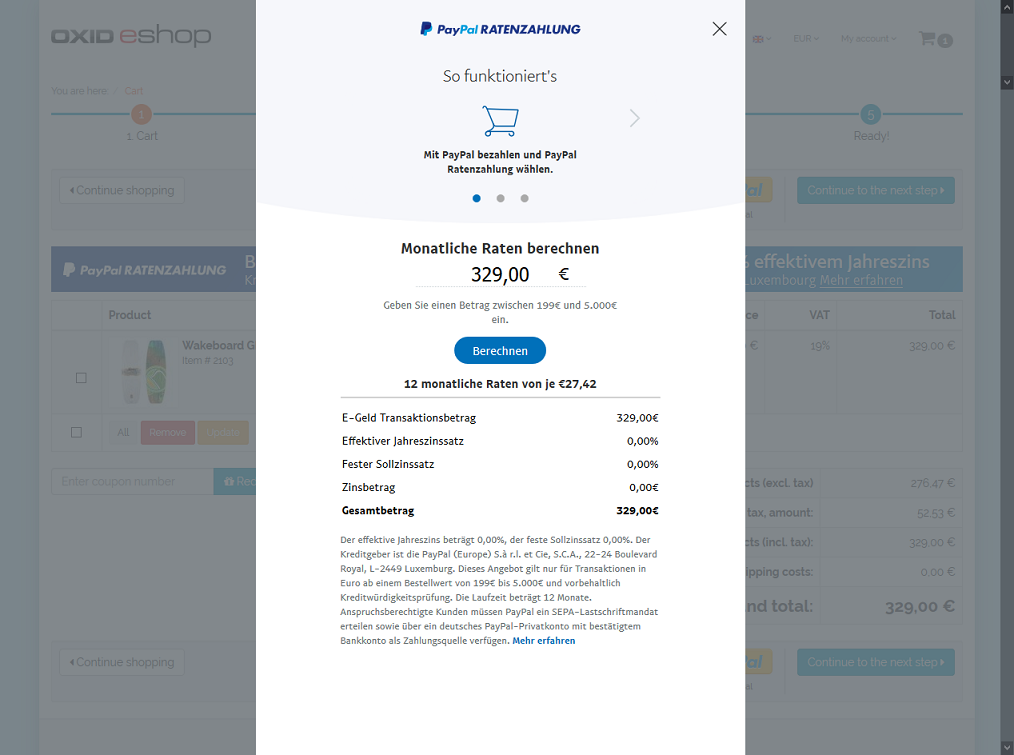 The shop guides the user to the PayPal payment page. According to the configuration and customer's approval, the ordered products are shown on the PayPal payment page.
Hint
If there are products with a fraction of a quantity (e.g. 1,5) in the shopping cart, the shopping cart will not be submitted to PayPal, no matter if the purchaser activated this option during the checkout.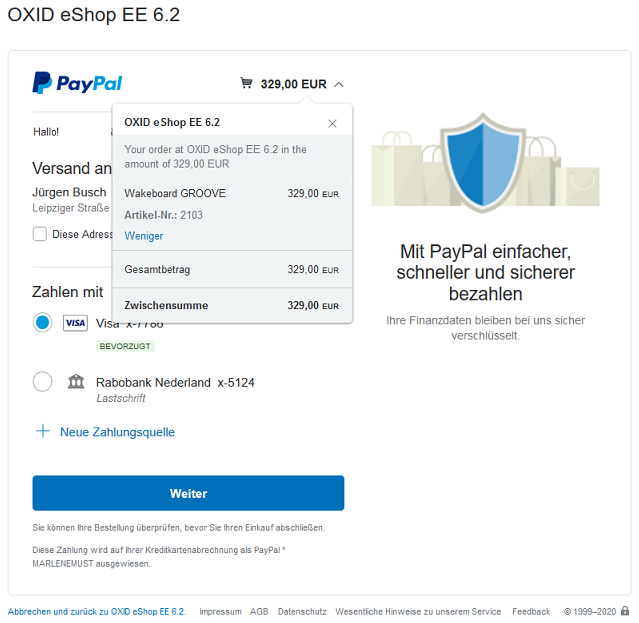 The customer can now login to his PayPal account or create a new account. After payment confirmation, the customer is redirected to the shop.
In case of express order, also the customer's information from the PayPal account is provided to the shop. Thus, the form in checkout step 2 does not need to be filled out. Since also the shipping method can be selected on the PayPal payment page, the checkout process jumps directly to step 4.
After checkout is completed, the payment is arranged. Depending on the configuration, the amount is either transferred immediately between the PayPal accounts or the payment is authorized. The authorized amount will be captured manually at a later time.